MIAL: A MADE IN ITALY COMPANY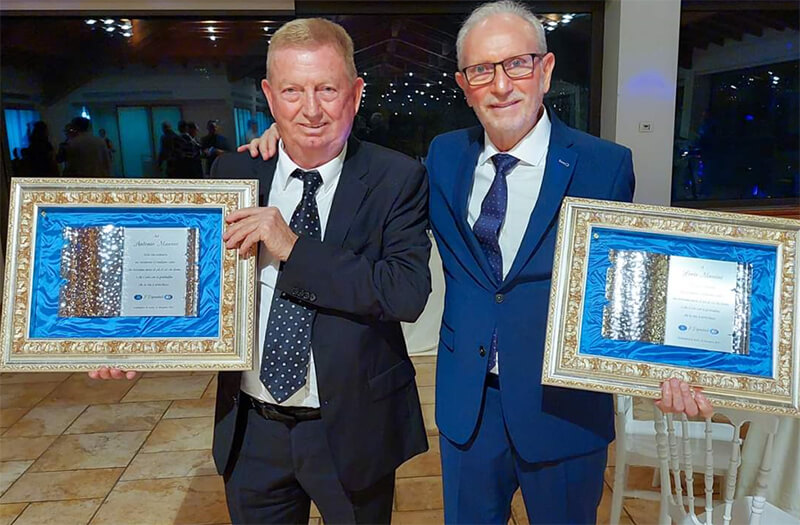 MIAL's story is about an Italian family who established a solid, international business driven by passion and determination. Our principles: reinventing our business and adapting to change.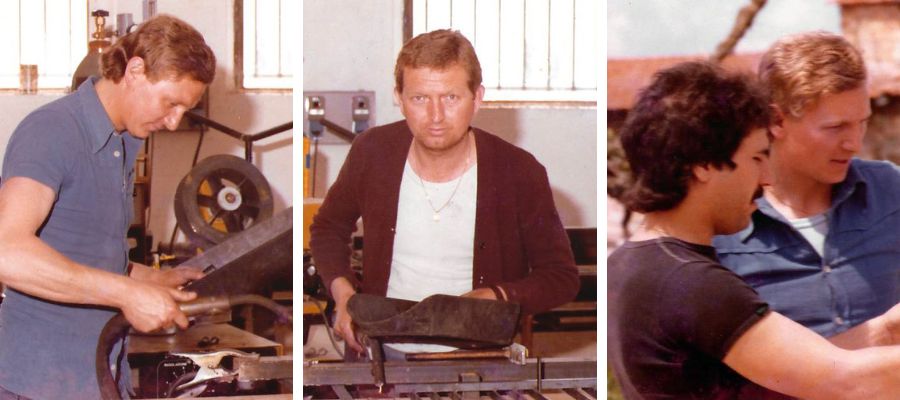 How it all started
1976
Three young Italian brothers – Ilario, Antonio and Loris Massini – decided to open a small artisanal workshop to process iron and steel in Assisi, their hometown in the heart of Italy.
Our vision
1980
MIAL was established as a family business, but within a few years, it grew internationally, specialising in zootechnical systems.
The goal was always to become a mechanical industry benchmark through constant research and development.
Our Mission
IN-HOUSE PRODUCTION & MADE IN ITALY
Every component is designed, manufactured, and assembled in-house.
We create top-quality products designed and developed by our R&D department while remaining by the client's side every step of the way.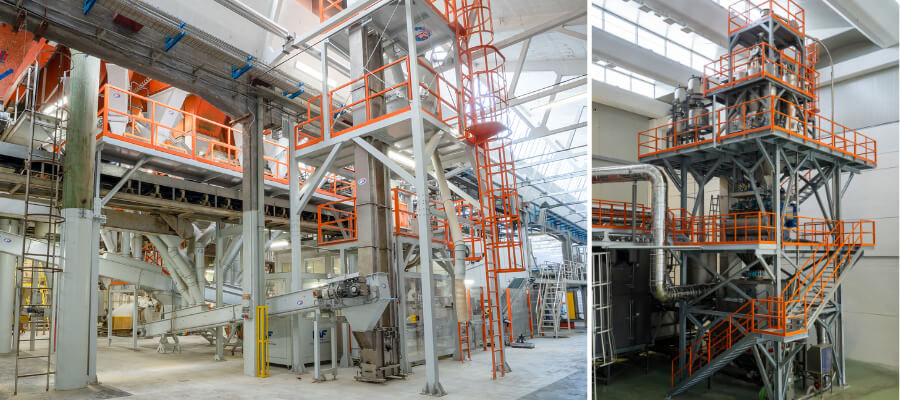 A new chapter: PRODUCTION PLANTS for PET FOOD and FISH FOOD
A new chapter: The company focuses on a new objective, i.e. pet food, fish food, and animal feed production plants.
Continuous growth:
2000: new millennium, new brand:
Introducing MF TECNO
A new brand comes to life to meet the increasing demand for packaging machinery.
MF TECNO designs, manufactures, and installs high-tech bagging and palletising machines. MF TECNO has swiftly become a global player, installing machines and complete lines worldwide.
MIAL WORLDWIDE
Click this map to view a few of our systems installed across the globe.
*For graphical reasons, the map indicates only part of our plants installed worldwide.
MF TECNO USA
MF TECNO USA Inc. has arrived in the United States, thanks to its global presence in the Packaging industry.
The company is headquartered in Turlock, California, and guarantees sales and after-sales service throughout the United States.
Our fleet of high-tech Packaging machines is ready to serve our customers in the United States!
#ThereIsNoPlanetB
In 2008 MIAL invested in the planet's future by installing more than 20000 square meters of photovoltaic panels, saving tons of carbon dioxide emissions into the atmosphere every year.
Because: #TheFutureOfOurPlanetIsNow!
OUR BRANDS