When industrial machinery ends its productive life or no longer satisfies our needs because of malfunctions or underperforming, the only solution is to replace it in order to avoid production delays or downtime.
WHEN REVAMPING IS NOT ENOUGH
Often a 'revamping', that is the updating of the electrical and electronic parts of malfunctioning machinery, is not enough.
It is necessary to replace the old machinery with a high-tech and more performing one.
RENEWAL OF MACHINERY AND EQUIPMENT AT OUR CUSTOMER'S SITE.
MIAL and MF TECNO (our brand for the packaging industry) had to carry out a complete replacement of machinery at a Hungarian company.
The Pet Food manufacturing company relied on us to completely replace the:
Conveying system
Pet food packaging machine
The main problems that prompted our customers to ask for our help were:
reduction of machinery reliability
reduced productivity
consequent risk of accumulating an unbridgeable technological delay compared to competitors
FIRST MODIFICATION: REPLACEMENT OF THE CONVEYING SYSTEM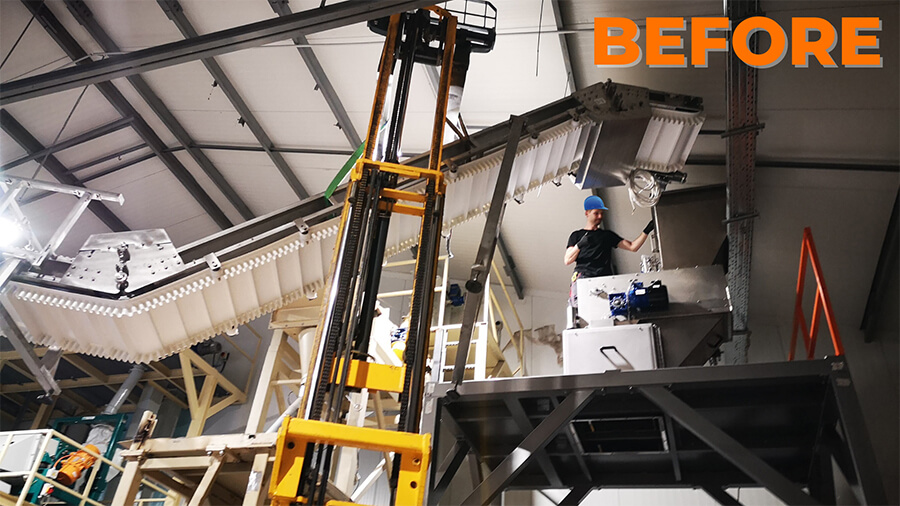 The conveying system purchased by the customer was initially a low-quality sidewall conveyor belt, made with low-strength and durable materials, without modern software and PLC.
The plastic tape cracked a few months after installation and had to be removed necessarily.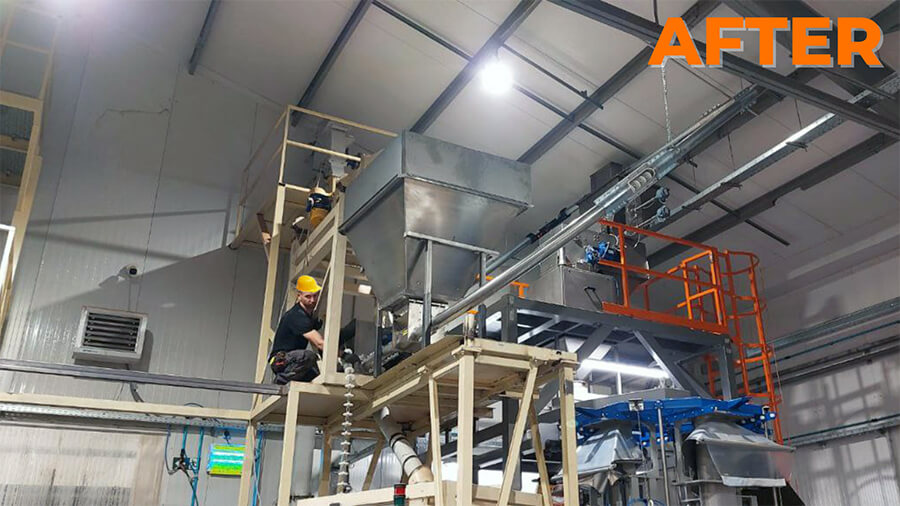 Our MIAL R&D team analyzed the customer's production needs and the type of product to be transported.
The sidewall conveyor belt was replaced by a Tubular chain conveyor (BIG 100 model), with 12 cubic metres/hour capacity and made entirely of AISI 304 stainless steel.
The tubular chain conveyor system was tailor-made for the customer's needs: the ideal system for handling Pet food, keeping the product intact and guaranteeing the highest hygiene standards.
SECOND MODIFICATION: REPLACEMENT OF THE VERTICAL PACKAGING MACHINE.
The customer carried out the packaging of Pet food with an obsolete model of Vertical packaging machine.
The machinery tended to go into block frequently, moreover, the bags presented problems relating to incorrect weight and closure.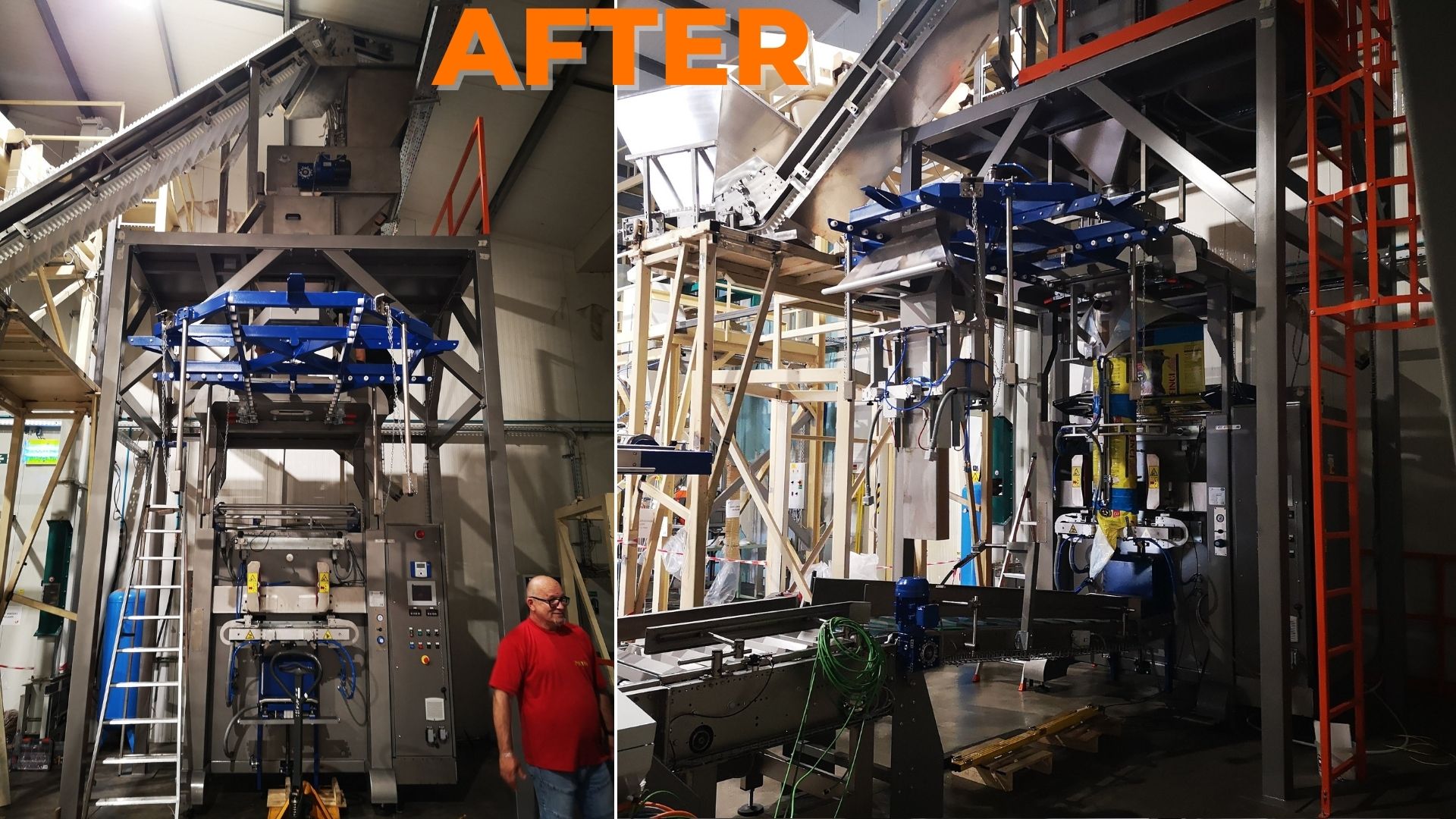 Considering the type of product to be packaged, the different types of bags to be filled and the kg/h production, MF TECNO installed a Vertical Packaging Machine MF58 (VFFS), equipped with a dosing weighing system and forming-tubes changeover carousel system.
These modifications made by MIAL to the production system have brought countless advantages to the Pet food manufacturer, including:
Increase in productivity
Reduction of dead time
Reduction of expenses for continuous maintenance/repairs.
Rely on us! WE CARE FOR YOUR PRODUCT