MIAL has engineered and manufactured a tubular chain conveyor system for Animal Feed. The modular structure made it possible to cover distances that cannot be achieved with any other type of transport system.

A dense network of modular chain conveyors unravel from the central feed mill. They move the product from the storage silos to the service silos, from where the animal feed is distributed within the farms.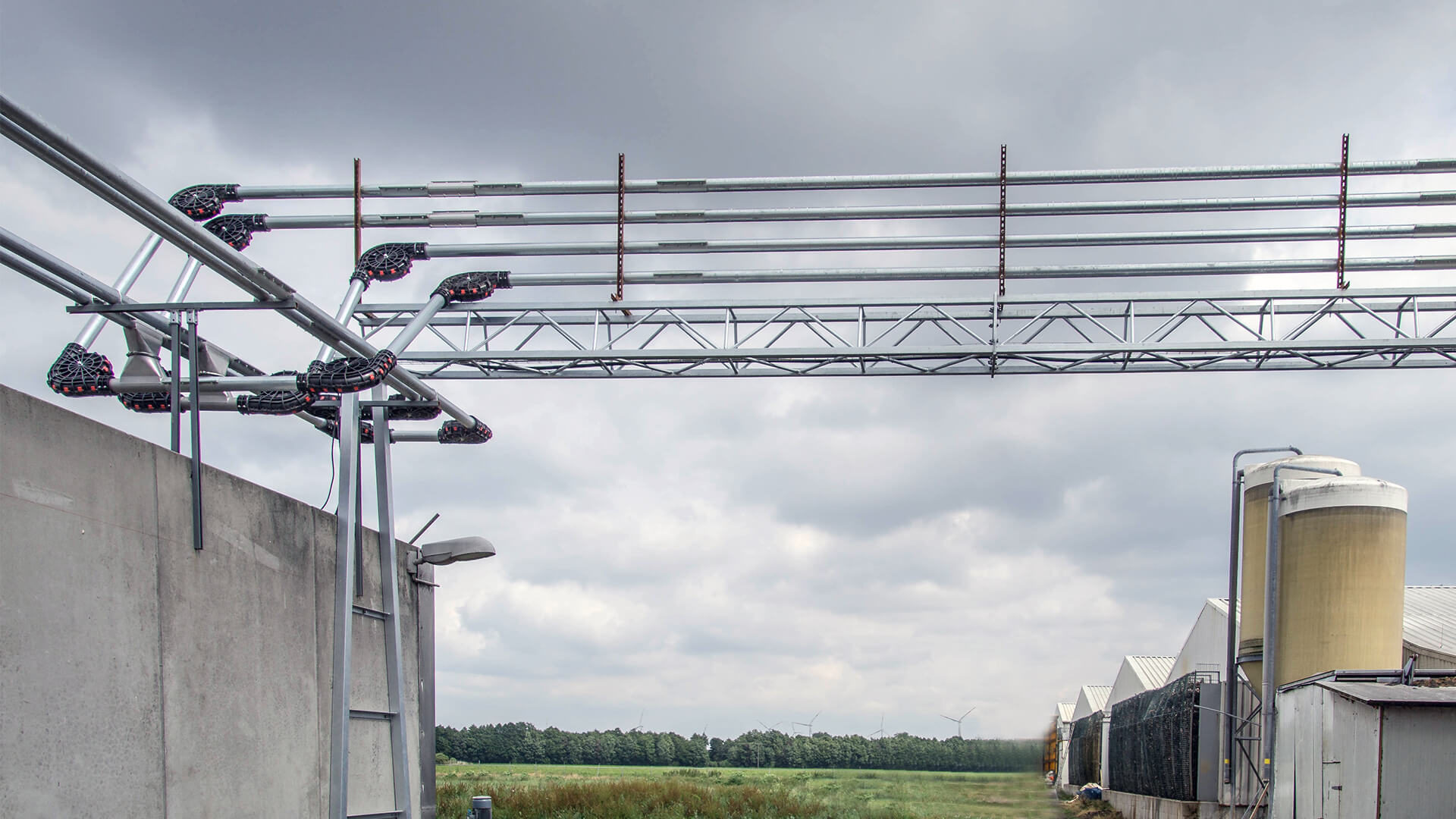 The entire plant is divided into 3 sections: it starts with Ø160 tubular conveyors, with maximum flow rate of 30 m³/h, suitable for the transfer of product from the feed mill to the primary storage silos. It continues with Ø100 conveyors with maximum flow rate of 10 m³/h, which transfer the animal feed from the primary storage silos to the service models. Finally, the smallest with Ø60, which serve the product directly inside the boxes that house the pigs.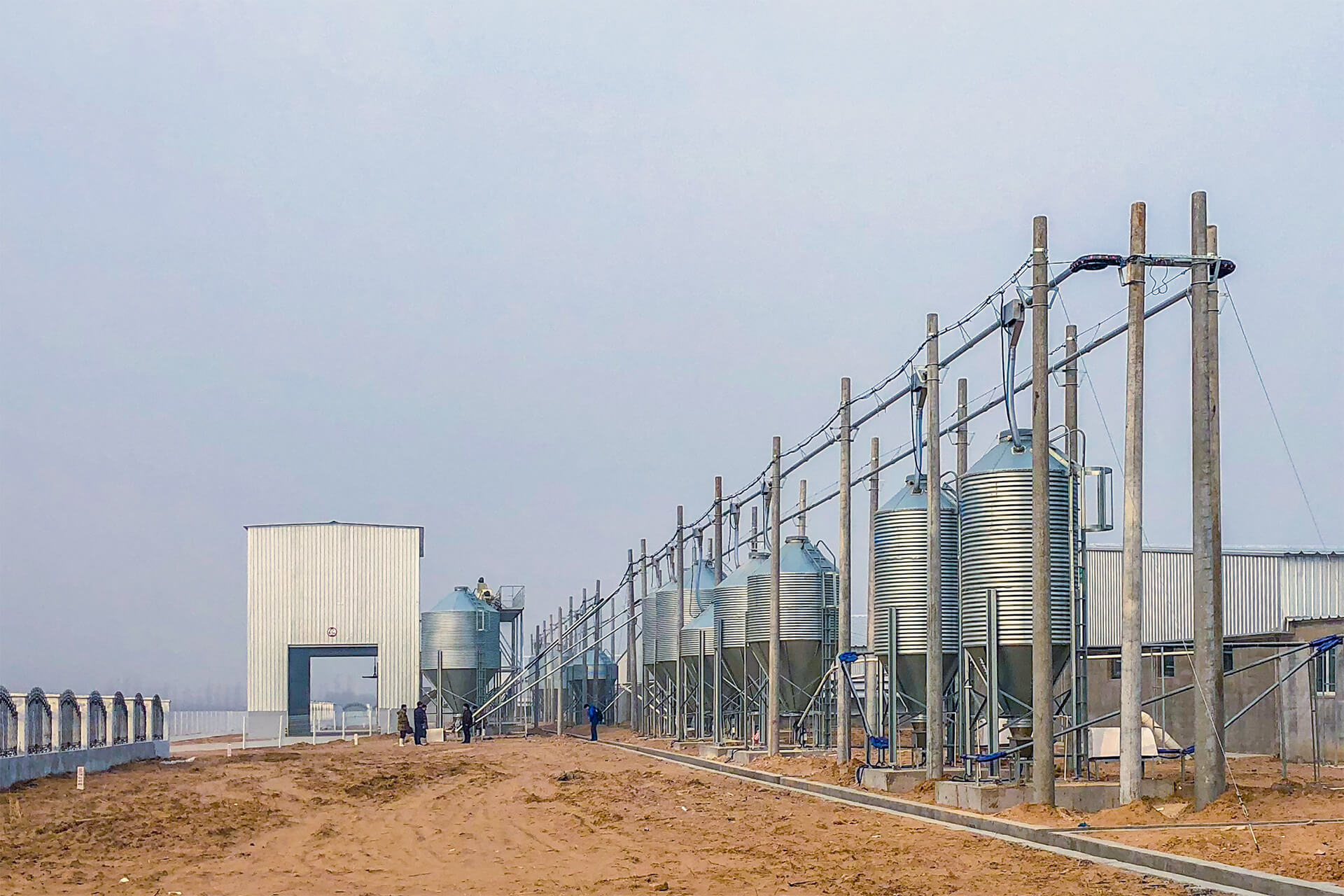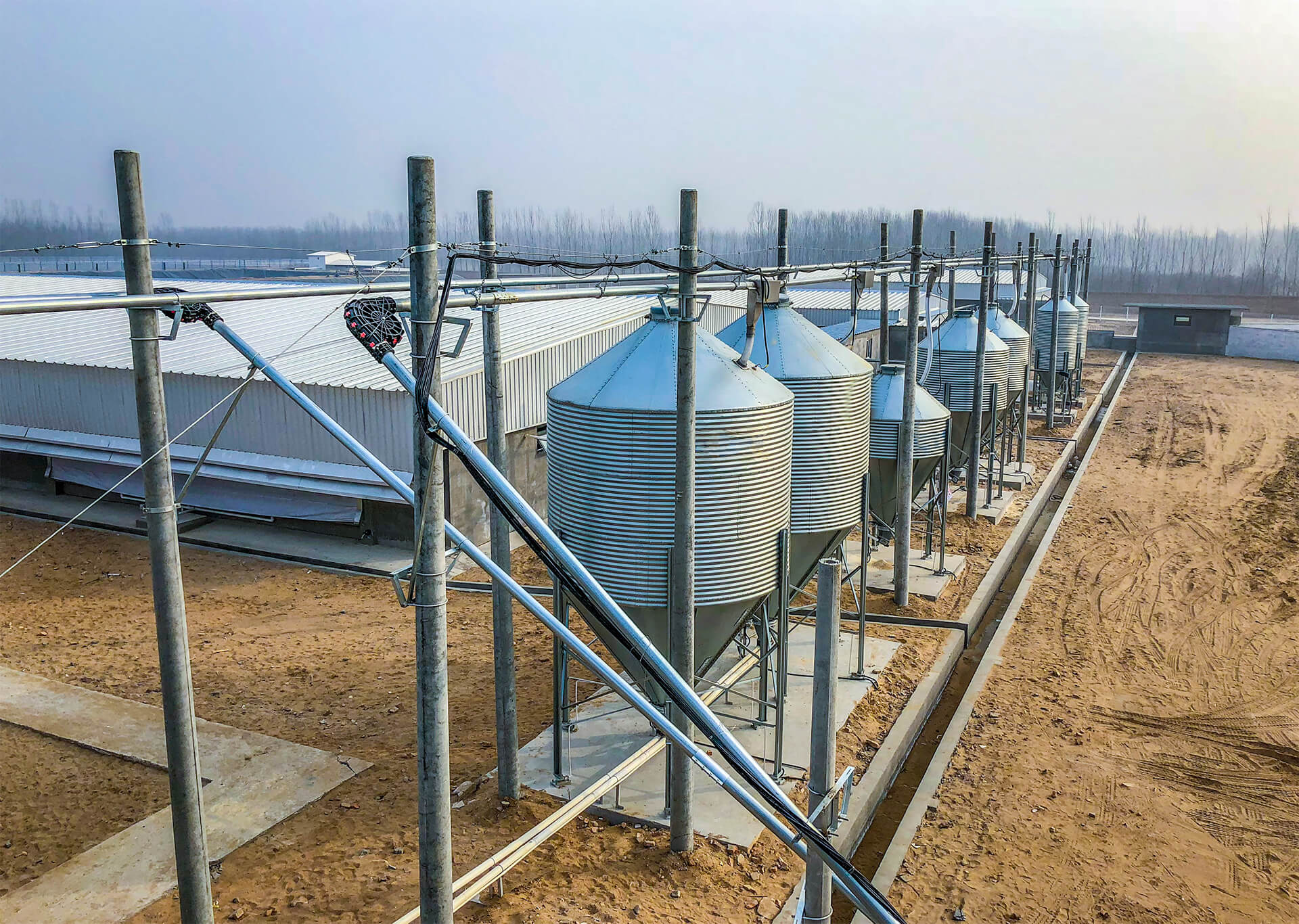 With just one motor it is possible to create a product loading and unloading circuit, avoiding the use of complex auger systems and numerous motors.Furthermore, the quality of the raw material used guarantees duration and reliability over time. The simplicity of the components makes assembly and maintenance of the plant easy, with noteworthy savings of management costs.