When you need to transport your product in vertical direction and reach considerable unloading height, Bucket Elevator is the perfect solution.
Our experts can customise your bucket elevator according to the kind of product and to facilitate maintenance.
Bucket elevators are available in either belt or chain.
The inlet chute at the boot of the bucket elevator feeds material into the buckets.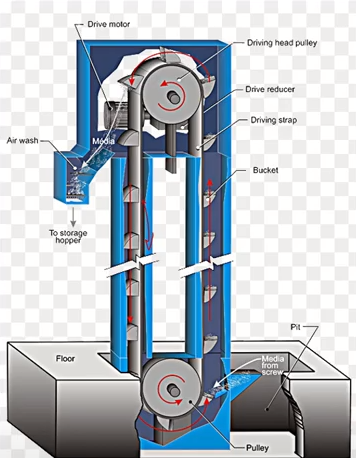 There are many inspection doors located throughout the bucket elevator to allow for observation of the product, maintenance and adjustment.
The elevator steel casing and the buckets are available in a wide range of materials that makes it flexible and suitable for many products and works.