First, let's look at an on-site Bucket elevator!
In the picture above, a Bucket Elevator installed in Italy.
Height: 6 meters.
This bucket elevator was part of a complete Animal feed production plant, completed by a final Packaging system.
All the plant and machinery were engineered and manufactured by MIAL.
And now let's discover the features of the optimal bucket elevator.
When you need to transport your product in vertical direction and reach considerable unloading height, Bucket Elevator is the perfect solution.
Our experts can customise your bucket elevator according to the kind of product and to facilitate maintenance.
Bucket elevators are available in either belt or chain.
The inlet chute at the boot of the bucket elevator feeds material into the buckets.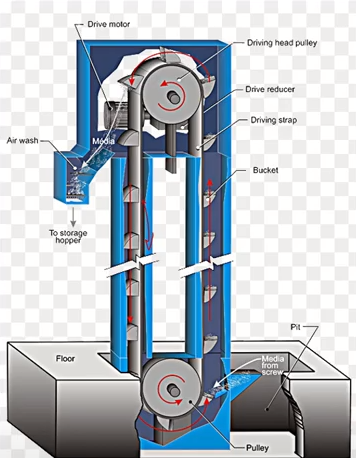 There are many inspection doors located throughout the bucket elevator to allow for observation of the product, maintenance and adjustment.
The frame of our bucket elevator is always made of stainless steel AISI 304, while the cups are available in a variety of materials in order to make them flexible and adaptable to many products and sectors.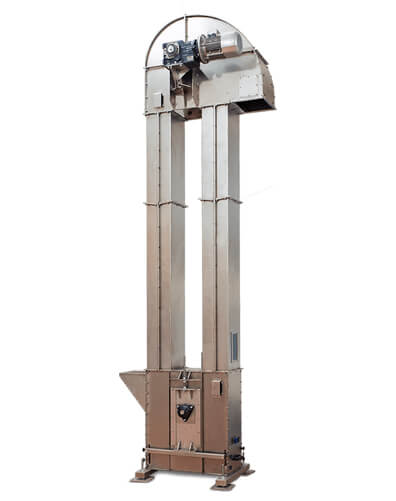 Here is the video of the bucket elevator for animal feed in action.